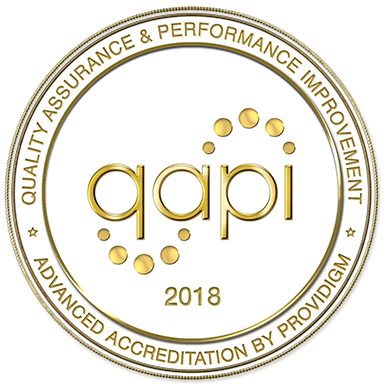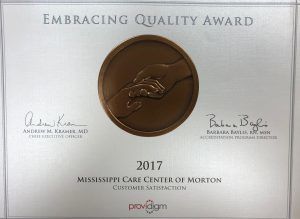 MSCC is proud to announce we have received Providigm's Advanced Quality Assurance and Performance Improvement Accreditation for 2018 as a skilled nursing center.

Less than 2% of the skilled nursing facilities in the country achieve this advanced level of QAPI accreditation.

Presented by independent accreditor, Providigm, LLC, the Advanced QAPI Accreditation confirms that the center is continually assessing items that affect the residents' quality of life, such as pain, dignity, and choices that they have in the facility, and quality of care issues, like weight loss, infections, rehabilitation following acute injury or illness, whether there are enough staff to meet resident needs, and prevention of readmissions to hospital.

We are extremely proud of the work our care center has accomplished to achieve this accreditation.  We take quality seriously!  We strive to give our residents the quality of life and level of dignity they deserve.
Visit 
www.providigm.com/recognition
 to learn more about the research that contributed to the development of these standards.

The standards for QAPI excellence that we have met includes:

Comprehensive: Addressing all aspects of quality of care and life for nursing home residents, based on resident-centered assessments obtained from residents, family observation, staff and records.

Continuous:Conducting this process over the course of the entire prior year of your accreditation rather than just when problems arise.  

Coverage: Assessing a sufficient number of your residents, ensuring that the care and services you provide are consistent throughout your organization.

Corrective: Following through with in-depth investigation of identified and prioritized areas for improvement and developing system-wide solutions.